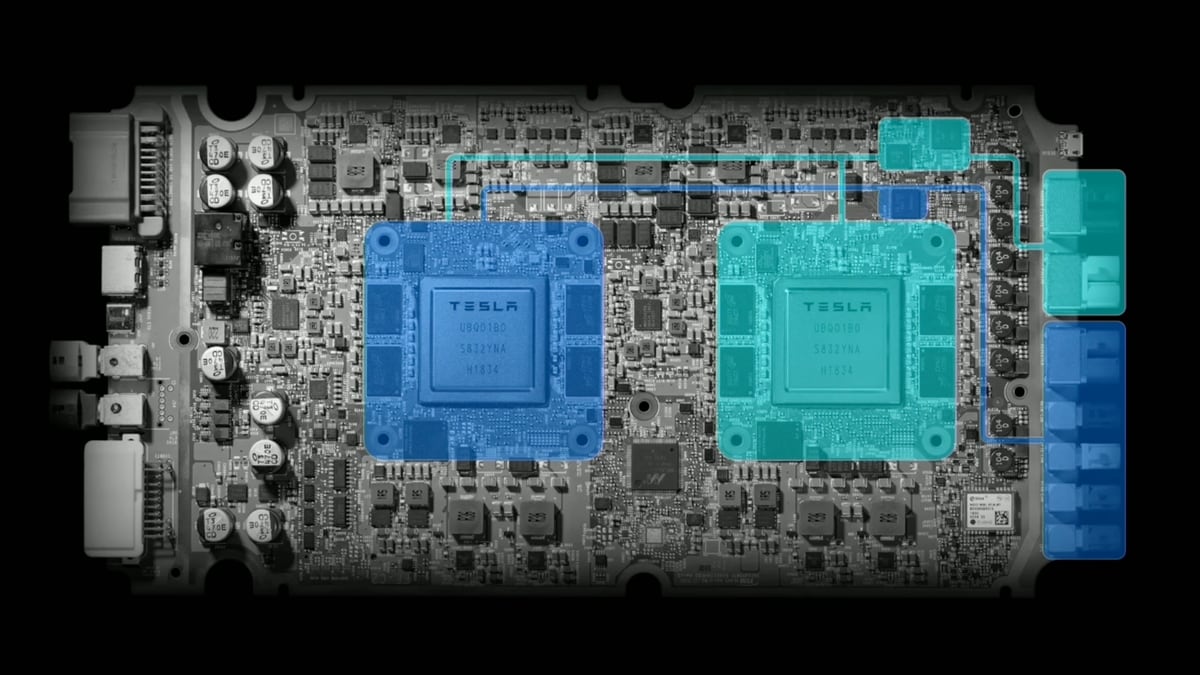 As Tesla continues to ship the latest FSD Beta, 10.69.3.1, Tesla's next-generation FSD computer will use chips manufactured by Taiwan Semiconductor Manufacturing Company Limited (TSMC). Even if you are familiar with this company, you may have a product in your hand right now that uses its technology. Apple is a key customer of TSMC.
Tesla is reportedly ditching Samsung to go with TSMC for the next generation of Full Self Driving computer. The current computer, Hardware 3, is already a major force. But there are reports that Tesla is preparing a Hardware 4 computer. It is believed to be about three times faster than the current computer.
These TSMC chips are considered the most sophisticated to use in 4-nanometer and 5-nanometer processes. They have increased speed and reduced power consumption compared to the previous 7-nanometer process.
A report published by the Taiwan Economic Daily and China's IT House said (translation provided by Electrek): TSMC has received orders for vehicles, and it has reportedly replaced Samsung and won a large order for Tesla's new generation of fully automatic driver assistance (FSD) chips, which will be manufactured in 4/ 5 nanometers. Tesla is expected to become one of TSMC's top seven customers next year. This is the first time that TSMC's main customer has a pure electric car factory, which will help counter the impact of changes in the consumer electronics boom.
While TSMC, one of the world's largest semiconductor companies, is no stranger to high demand and popular products, this is the first time it has supplied an electric vehicle company. Samsung may have lost the chip deal, but it could still be a big part of Tesla's future. In addition, Samsung produces the advanced cameras that Tesla needs now that FSD relies on Vision only for the Advanced Driver Assistance System (ADAS).
Tesla used Nvidia hardware before switching to a Samsung chip in 2019. The launch of hardware 3.0 increased the frames processed by 21 times. But Elon Musk has stated that a new chip has been in the works for years. FSD Version 11 is just around the corner, and it comes with a technology stack to support city and highway driving. So it looks like the next big improvement will be in hardware.
Tesla's Cybertruck is expected to be the first vehicle with Tesla's latest FSD hardware, which will include higher resolution cameras and a more powerful FSD computer.
Tesla unveiled hardware 3.0 and its capabilities during its Autonomy day in 2019. Tesla may hold another event next year to showcase the latest hardware.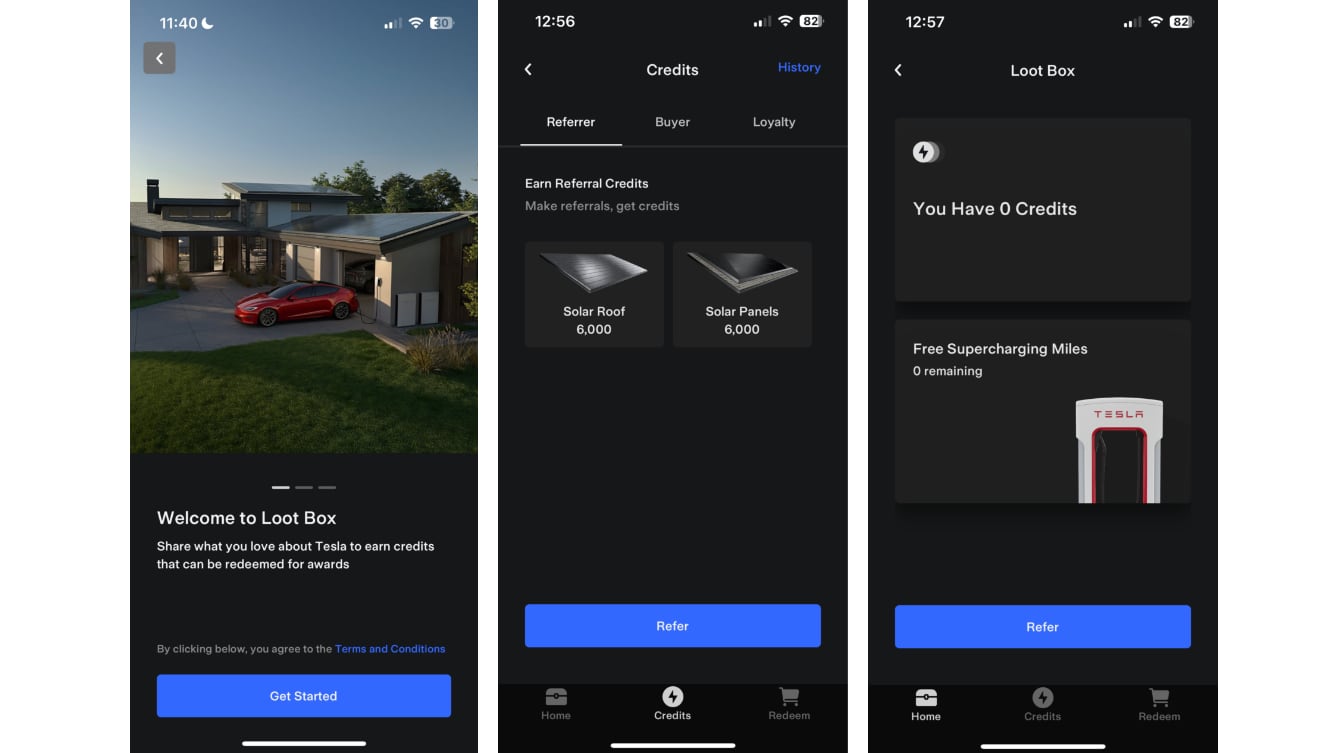 Tesla has filled the Loot Box back into the app, which now includes Tesla's revamped referral program. The reintroduction comes less than a month after Tesla launched a referral program in China called Treasure Box. We saw this coming in October when Tesla updated some of its localized iOS update strings.
Tesla's updated referral program gives credits instead of cash or prizes. Credits can be used to purchase Tesla accessories such as car chargers, t-shirts, shot glasses and other items you would normally find in the Tesla online shop.
Vehicle Referrals
Although the program was relaunched in the US, it did not bring back car referrals as expected. At this time you are still limited to referring friends and family to Tesla's solar products.
Tesla stopped its car referral program in September of 2021. We expected Tesla to relaunch that program with a revamped loot box, but that's not the case. It's unclear whether Tesla will reinstate the car's referrals at a later date.
Tesla will now list eligible products in the Loot Box section of the app, under the Credits tab. In the US qualifying products are currently limited to Tesla's Solar Roof and Solar Panels. Given that Tesla lists eligible products on a separate tab and has room for additional products it could mean that Tesla plans to change eligible products over time or based on a region. user. Tesla may also add or remove products based on demand.
Tesla's statement on its website leaves the referral system open to all Tesla products, not just solar. It says: "Our goal is to help Tesla owners share their passion for Tesla products and our mission – to accelerate the world's transition to sustainable energy. As a tag -his, every time you bring a new friend or family member to the Tesla community, you and your friend both earn credits – you earn Referral Credits and your friend earns Buyer Credits. You also earn Loyalty Credits when you buy additional qualifying Tesla products, as a thank you for being a loyal Tesla owner.
Prizes
Here are some of the items available in the Loot Box:
J1772 Wall Connector — 11,000 credits

Wall Connector — 6,000 credits

CCS Combo 1 Adapter — 5,000 credits

2,000 Supercharger Miles — 4,800 credits

Model S/3/Y Pet Liner — 2,900 credits

Men's Raven Lightweight Hoodie — 2,000 credits

Tesla Sipping Glasses – 1,750 credits

Wall Connector Color Matching Faceplate — 1,500 credits

Tesla Short Shorts — 1,469 credits

Powered by Sun License Plate Frame — 800 credits

Let the Sun Shine Tee — 700 credits

Solar Roof/Powerwall Tee — 700 credits
Solar products earn 6,000 credits and accumulate in your Loot Box under a certain amount. However, credits expire after 12 months unless you add more credits to your account. Each time new credits are added the expiration cycle starts again, giving you one year to use the credits or add more.
Shirts and glasses will not be compared to Roasters who have been part of previous referral programs. However, that may show how far the company has come. There was a time when convincing friends to buy Tesla products was so difficult that the company had to offer more prizes. Now, it's a much easier sell, and a T-shirt is enough.
To access, open your app and tap your profile image in the top right corner. There you will find the Loot Box near the bottom of the screen, and if you tap on it, there will be a button to share your referral code.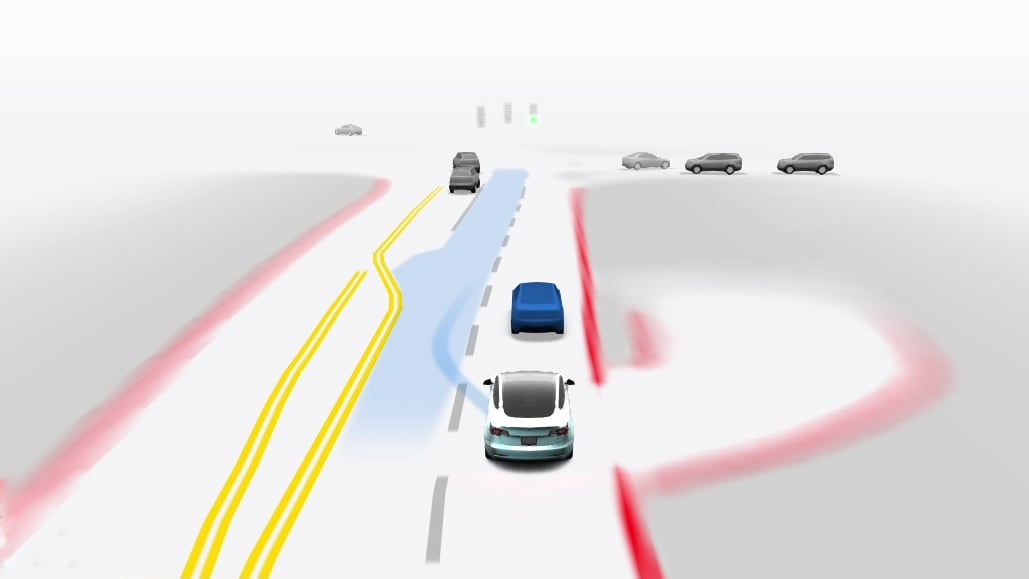 Tesla's Full Self-Driving program continues to expand with FSD Beta version 10.69.3.1, but the biggest one, version 11, is on track for a December release.
FSD Beta 10.69.3.1
Most beta testers have been stuck with beta 10.69.2.4 for a long time, which was first released on October 20th. This build is based on the 2022.20 update, so it's missing several months of Tesla software improvements, making owners more eager to get the latest build based on 2022.36.
About one percent of public testers got access to 10.69.3.1 over the weekend and the trend continues today with about 10% of testers getting access to the latest beta.
We believe the trend will continue with more users receiving this build tonight and tomorrow and we hope all current testers will be on FSD Beta 10.69.3.1 by Thursday this week. If you're waiting for a new build, the wait shouldn't be long now, as long as no major issues are found.
While Elon Musk is busy rebuilding his new company on Twitter, he used the platform to share some updates about Tesla. On Friday, November 19, Musk tweeted: Tesla FSD 10.69.3.1 is going into wide release today.
Expanding to New Testers
While FSD Beta 10.69.3.1 is starting to go to some existing testers, it's also starting to ship to some owners who are completely new to the FSD program.
Tesla and Elon Musk reiterated that everyone in the US and Canada will receive the FSD Beta by the end of the year. We expect Tesla to gradually add more users to the FSD Beta until everyone is eventually included.
FSD Version 11 – Coming soon
On Sunday, Tesla's CEO was asked for an update to FSD V11. Musk tweeted: Good progress. Still on track for a wide release next month. This tweet caused a lot of confusion because, five days earlier Musk tweeted: We will expand the V11 beta before Thanksgiving.
Many people sought clarification, including Twitter user @BLKMDL3, who asked: By "wide release next month" do you mean those who currently have the beta or anyone who purchased FSD without having to make the safety mark. Musk replied: Later.
That response indicated that the beta V11 could begin to appear this week for a select few, but Musk stuck to his timeline stated in the third quarter earnings call; FSD will be out all the way by the end of the year, including the new V11.
Single Stack Version 11 is a Game Changer
The V11 release notes indicate that this update won't be too surprising. As Tesla engineers pointed out at AI Day 2022, version 11 is a stack, a code that provides all the information from parking lots to highways. The update: "integrates the vision and planning stack on and off the highway and replaces the legacy highway stack, which is more than four years old," the notes say.
Tesla says the legacy FSD highway program uses multiple single-camera and single-frame networks but can only navigate "simple lane-specific maneuvers." That will change in the next update as the program uses: "next-gen multi-camera video networks and planners, which allow for more complex agent interactions with less reliance on path, making way for more intelligent behavior, smoother control and better decision making." The extensive list includes improvements for extreme weather, navigating blocked paths and debris, and better speed matching and gap selection.
For many who have been waiting for FSD for years, you may need to be patient for a few more weeks. But from all accounts, FSD was worth the wait.