Dinesh Elumalai examines the history of the Lithium-Ion Battery and how its development has affected modern life
---
Lithium batteries are those that use lithium as their anode. During discharge, the charge moves from the anode to the cathode, and during charging, it moves from the cathode to the anode.
Lithium batteries were first introduced in the 1980s and 1990s. These batteries completely revolutionized the portable electronics market, including cell phones and laptop computers.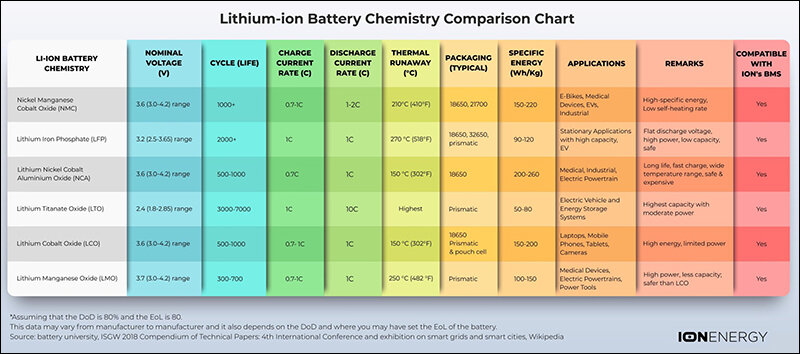 Lithium-ion batteries come in a variety of shapes and sizes, and they are not all created equal. Descriptions of six different types of lithium-ion batteries, as well as their compositions and common applications, are provided below.
Lithium Cobalt Oxide
Lithium Manganese Oxide
Lithium Iron Phosphate (LFP)
Lithium Nickel Manganese Cobalt Oxide (NMC)
Lithium Nickel Cobalt Aluminum Oxide
Lithium Titanate
Lithium Cobalt Oxide
Lithium cobalt oxide batteries, also known as lithium cobaltate or lithium-ion cobalt batteries, are made from lithium carbonate and cobalt. Because of their high specific energy, these batteries are used in cell phones, laptop computers, and electronic cameras.
Lithium Manganese Oxide
In 1996, Moli Energy produced the first commercial lithium-ion cells with lithium manganese oxide as the cathode material. Lithium manganese oxide batteries are distinguished by their high temperature stability, and they are also safer than other types of lithium-ion batteries. As a result, it is commonly found in medical devices and equipment, but it is also found in electrical appliances, electric motorcycles, and other applications. Laptop computers and electric vehicles can also be powered by lithium manganese oxide batteries.
Lithium Iron Phosphate (LFP)
Phosphate of lithium iron phosphate (LFP) is used as the cathode in lithium iron phosphate batteries, also known as li-phosphate batteries. They have a low resistance, which improves their heat resistance and safety. These batteries are often used in electric bikes and other applications that require a long life cycle and a high level of safety. These batteries are commonly found in electric vehicles.
Lithium Nickel Manganese Cobalt Oxide (NMC)
The cathode combination ratios for lithium nickel manganese cobalt oxide (NMC) are usually 60% nickel, 20% manganese, and 20% cobalt. This means that the raw material is less expensive than other lithium-ion battery solutions, as cobalt can be very expensive. Like other types of lithium-ion batteries, NMC batteries can have a high specific energy density or a high specific power. They cannot, however, have two characteristics. This type of battery is often found in electrical appliances and automotive powertrains. This type of battery is often found in electric vehicles.
Lithium Nickel Cobalt Aluminum Oxide (NCA)
NCA batteries, also known as lithium nickel cobalt aluminum oxide batteries, find applications in electric vehicles and grid storage.
Although NCA batteries are not widely used in consumer electronics, they have great potential in the automotive industry. NCA batteries provide a high-energy option with a long life, but they are less safe than other types of lithium-ion batteries and more expensive. NCA batteries should be coupled with monitoring systems to ensure driver safety.
Lithium Titanate
Manufacturers of electric cars and bicycles use lithium-titanate batteries, and this type of battery has the potential to be used in electric buses for public transportation. These batteries have the potential to be used in military and aerospace applications, as well as for storing wind and solar energy and creating smart grids. In addition, these batteries, according to Battery Space, can be used in the power system as critical system backups.
Characteristics of Lithium Batteries
One of the many advantages of lithium batteries is:
high energy density
It is light and portable,
with a quick charging capacity, portability, and durability.
It is safe to use and does not require regular maintenance.
In terms of monthly electricity bills, using this battery to power most of your electronic devices will save you a lot of money.
According to a report by the Economic Times, India's lithium-ion battery industry has grown by 25% in recent years and is now worth $300 billion. India has many Lithium-ion Battery Manufacturers, and their contribution is significant in terms of producing maximum Lithium-ion batteries for EVs. The government is also supporting the development of the auto industry by funding EV battery manufacturing startups in India.
The Indian Space Research Organization (ISRO) and BHEL have agreed to work together to develop lithium-ion batteries for electric vehicles in India. Here in this article, we will find some of the Indian manufactures that are out of order.
Amara Raja Batteries Ltd
HBL Power Systems Limited
Exide Industries Ltd
Luminous Power Technologies Pvt. Ltd.
EON electrical Pvt Ltd
Solar Loom
Trust – EV
Mahindra – EV
Hyundai – EV
Amara Raja Batteries Ltd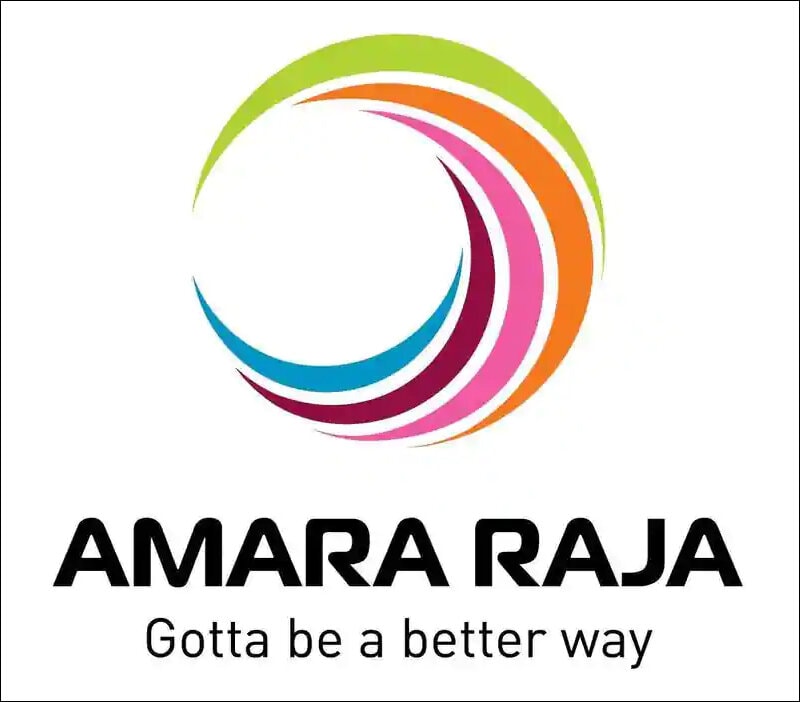 Amara Raja Batteries Ltd, India's second largest traditional battery maker in terms of value, plans to set up a lithium-ion assembly plant in Andhra Pradesh to dominate the EV battery market. In the next two to three years, the company hopes to be valued at $100 billion. It is also the largest manufacturer of lithium-ion batteries in India.
HBL Power Systems Limited
HBL Power Systems is a leading battery and power system manufacturer headquartered in Hyderabad. It works with companies involved in railways, solar, e-mobility, and defense products. It is building a plant to produce prismatic lithium-ion cells and batteries.
Exide Industries Ltd

EXIDE is India's largest producer of automotive and industrial lead-acid batteries. and the fourth largest in the world. Exide, India's largest battery manufacturer, announced a joint venture (JV) agreement with Leclanche to develop lithium-ion batteries and energy storage solutions to accelerate market growth. of electricity in India.
Luminous Power Technologies Pvt. Ltd.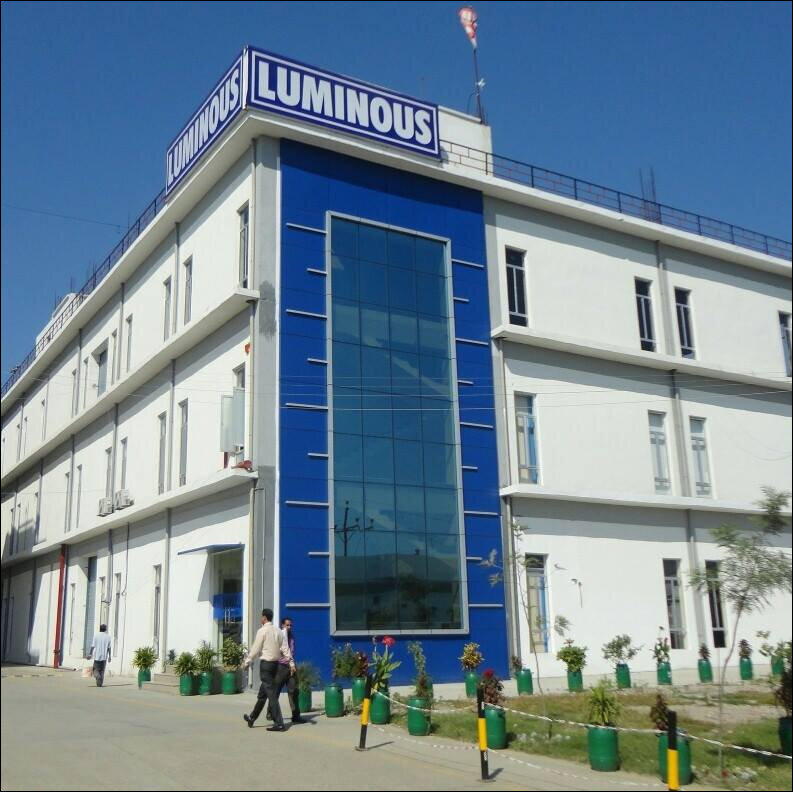 Luminous Power Technologies Private Limited is a well-known name in automotive battery companies in India, which manufactures batteries for residential and commercial use. With 28 sales offices and over 60,000 channel partners, the company is expanding its global operations. and is also the largest producer of lithium-ion batteries in India.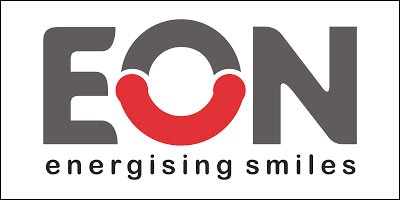 EON electrical Pvt Ltd
EON Electrical Ltd is a medium-sized lighting equipment manufacturer. And has started production of lithium-ion batteries at its new plant in Haridwar, SIDCUL. Eon Electric made headlines in 2015 after winning a Rs.11 crore tender for LED street light projects.
Loom Solar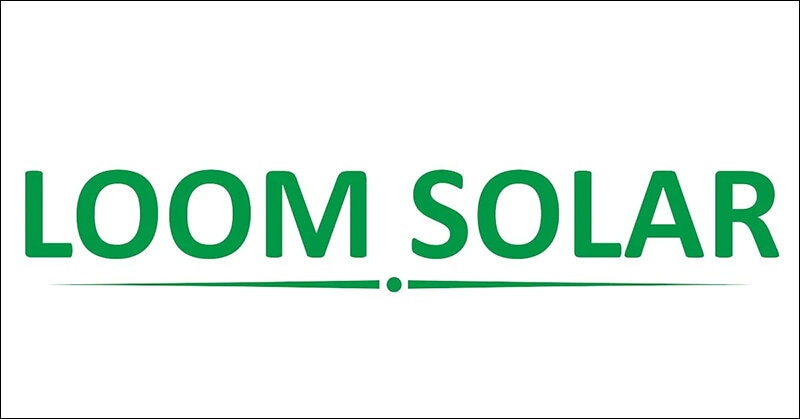 Loom Solar is the first lithium battery manufacturer to offer a 6-Ah to 100-Ah range of lithium batteries to the consumer market through retail channels and online marketplaces with the addition of lithium batteries in its product portfolio. Loom Solar concentrates on integrating various electronic products into its lithium batteries through continuous research and innovation, resulting in custom designs adapted to the needs of the expanding market, as the demand for lithium batteries continues to rise.
Trust EV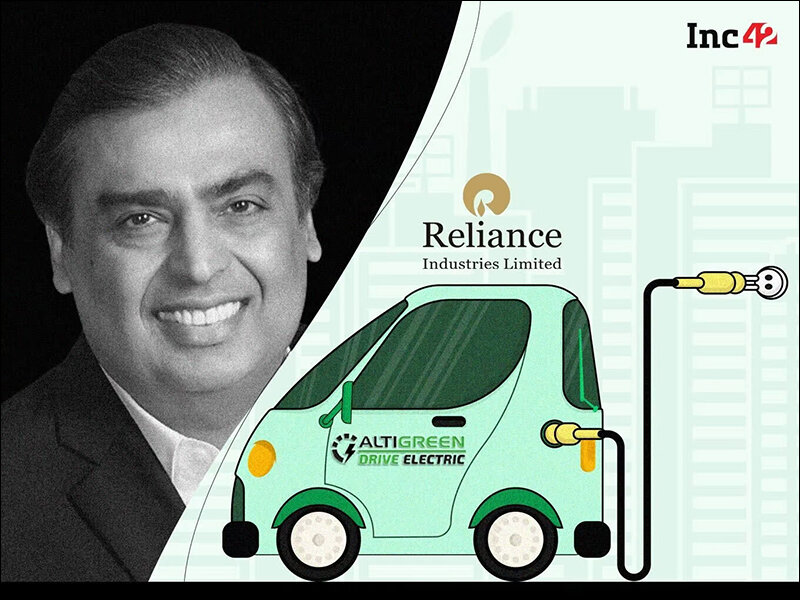 Reliance New Energy Solar recently acquired a start-up in the UK (United Kingdom) that develops sodium-ion batteries. India's largest conglomerate has made a significant investment in this business with the aim of accelerating the adoption of electric battery technology. The company claims that compared to other technologies available today, sodium-ion technology is safer and cheaper. Reliance is also building an integrated manufacturing facility in India, which will help speed production.
Mahindra EV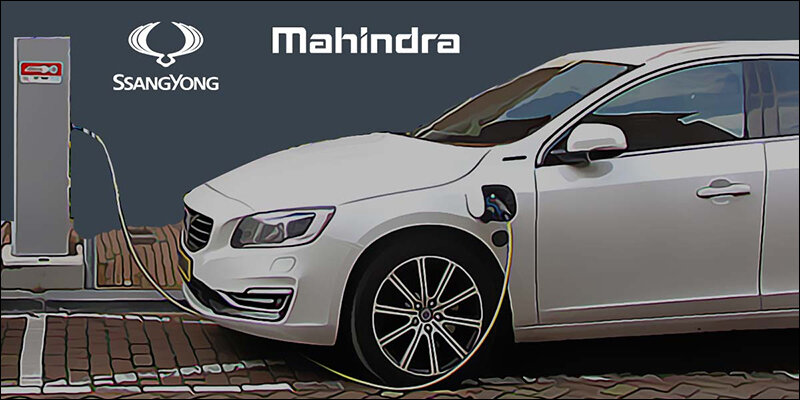 Mahindra, one of the most famous automakers in the world, is rapidly increasing the production of lithium batteries and electric vehicles. The Mahindra Treo, India's first battery-powered rickshaw, and a cargo version of it are among the new cars unveiled. The company has also released various electric cars in the market.
Hyundai EV
To collaborate on the production of lithium batteries, one of India's most important automakers has partnered with quantum computing startup IonQ. According to a recent press release from the company, among other advantages of the collaboration is that the lithium batteries used in electric vehicles have a longer life, greater capacity, and more high safety.
Conclusion
Lithium batteries are used in many applications today. And since well-known companies are now producing electric cars, the demand for these batteries has recently increased to a very large level. Besides being cheap, they are also eco-friendly. We believe this article provides a comprehensive overview of the top lithium battery producers in India.
If you missed it: